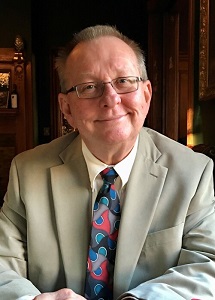 LELAND — Mr. Charles Reece Williams, 71, entered his eternal resting place Wednesday, April 7, 2021.
Charles was born on March 27, 1950, in Charlotte. He began his schooling at Villa Heights grade school, then Hawthorne Junior High. He graduated from Garringer High School in 1968 and attended Catawba College in Salisbury. He was employed and retired from the Federal Reserve Bank after 35 years of dedicated service.
His family and friends remember him for his gentle spirit, incredible sense of humor, great patience and humility. He fought an amazing battle with his heart condition for 36 years, and the last 5 years, he was cared for at home by his wife Wendy with the help of hospice care.
He was preceded in death by his mother, Rosa Lee Seagle Williams of Lincolnton; and father, Kenneth Lee Williams of Charlotte.
Charles is survived by his wife, Wendy Christman Williams; and son, Jason Dylan Williams. He also leaves behind siblings, Patricia A. Williams and Dale R. Williams (Janet) of Greensboro; and 18 nieces and nephews.
A celebration of life service will be held at Carmel Presbyterian Church, Charlotte. No official date has been set yet due to COVID-19 concerns. The event will be a celebration of life for Charlie, and attendees are encouraged to bring their best stories to share.
In lieu of flowers, please send donations to Carmel Presbyterian Church, 2048 Carmel Road, Charlotte, NC 28226; or Lower Cape Fear LifeCare, 1414 Physicians Drive, Wilmington, NC 28401.
Share online condolences with the family at Michael J. Fulwood Funeral Service Licensee.