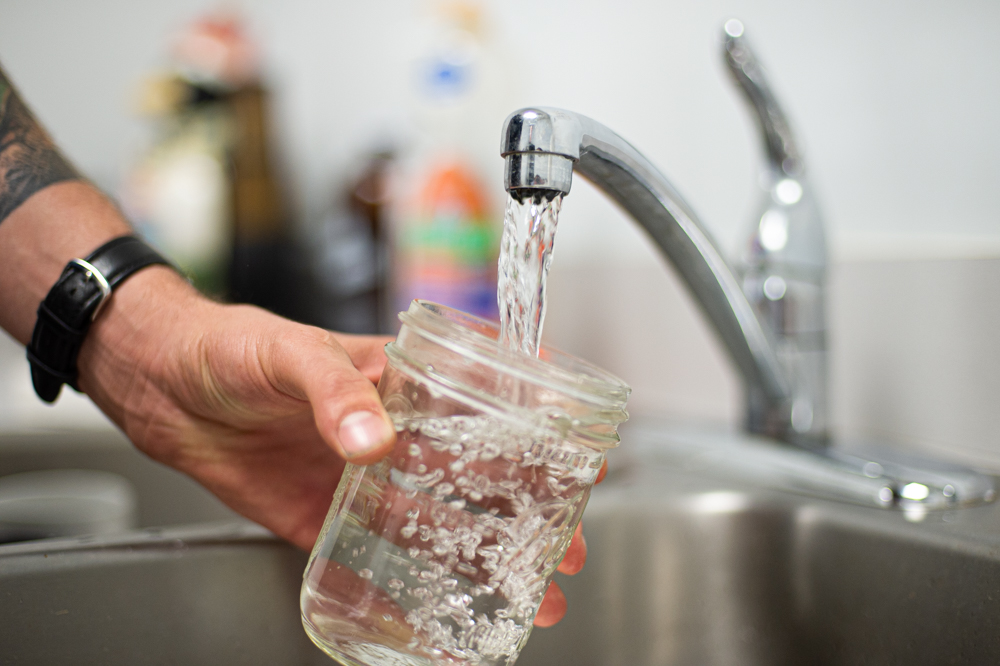 WILMINGTON — The Cape Fear Public Utility Authority will launch a new pilot program next year for delinquent residential accounts, dramatically restricting water flow by up to 90% or more — as an alternative to shutting service off completely.
The pilot program, slated to start in January, will "test a new approach for residential customers who previously would have been eligible for water service disconnections because of unpaid bills," according to CFPUA. Currently, CFPUA is still suspending any disconnects, although protections under Governor Roy Cooper's executive order expired at the end of July.
The idea for the program, according to a CFPUA spokesperson, "came from staff who had heard about a similar program implemented by Phoenix Water in Arizona. The proposal went before the CFPUA Board's Sustainability Committee last month. The full board unanimously approved a resolution today to start the pilot next year."
CFPUA: Restricted, but 'usable'
CFPUA has already been testing a simple device that restricts water flow; the device, which resembles a quarter with a pinhole, reduces the flow to a half-gallon per minute. The average regular flow for a household varies but is usually between 5 and 25 gallons per minute (GPM) depending on the size of the residence.
CFPUA considers this a "restricted, but still usable" water supply, noting that .5 GPM is sufficient to fill a 12-ounce glass in 12 seconds — although would be the total flow available to a household at any given time. CFPUA acknowledged that "[c]ustomers with restricted flows likely would be unable to operate appliances such as washing machines or run lawn sprinklers with a restricted flow."
The restricted flow is roughly 20-25% of the average GPM for a shower — assuming no one in the household is using any other water. It is also well below the required capacity for every single household fixture under North Carolina residential building safety code. It's important to note that this does not make the restrictions a violation, as the code applies to structural capacity, not the rate of water delivered by a utility — but it does help to put CFPUA's 'restricted flow' in context.
Asked if CFPUA felt this could fairly be called "usable," a spokesperson said felt the program was an innovative alternative that was more humane than a shutoff.
"This pilot program is being launched as an alternative to service shutoffs, a common practice for accounts that reach a certain level of delinquency. Shutoffs result in loss of water service at residences. We believe this is an innovative alternative that will be better for customers who may be struggling and for the community at large. Customers who otherwise would have been without water will instead have sufficient access to water for needs such as drinking, cooking, and sanitation," according to CFPUA.
CFPUA noted it would be monitoring the program as it rolled out.
Payment plans
Residences that have restricted water flow are bound to experience considerable inconveniences, but the desired outcome for CFPUA is to get customers back on a payment schedule, not necessarily to force complete payment of outstanding bills upfront. CFPUA noted that customers could set up interest-free payment plans to "get back on track," and that normal, unrestricted service could be restored as soon as a plan was set up.
According CFPUA, "for residential customers, the suspension of shutoffs and late fees will continue until the pilot program begins. Even under the suspension and during the pilot program, however, regular account charges will continue to accrue."
CFPUA encourages customers who may be behind on bills to contact customer service at 910-332-6550 to discuss options for payment.
CFPUA noted that "Nonresidential customers will not be included in the flow-restrictor pilot program. For non-residential customers who are at least 60 days delinquent in payment and have not contacted CFPUA to make payment arrangements, shutoffs and late fees will resume this month. Nonresidential customers eligible for disconnection will be notified before service is disconnected."
---
Send comments and tips to Benjamin Schachtman at ben@localdailymedia.com, @pcdben on Twitter, and (910) 538-2001.