LELAND — A new fire station is under construction in Leland after breaking ground earlier this month.
Replacing the station on Village Road, Fire Station 51 will be located at the Town's Municipal Operations Center Campus, 1987 Andrew Jackson Highway NE.
The new building will be equipped with four apparatus bays, full living accommodations, a gym and office space. As the town plans to expand public safety training at the campus, a 1,200 square foot conference room has been included in the design as well.
Also included: a decontamination room that will allow staff to disinfect themselves in the aim to prevent the spread of cancer-causing carcinogens.
"The new location will allow us to distribute our resources throughout the fire district better," Fire Chief Ronnie Hayes said in a press release. "Units stationed there will have access to all the major roads, which will assist them in reaching most areas of the district promptly. This new, state-of-the-art facility is a huge step towards our mission to serve, be ready, and create excellent outcomes."
Construction is expected to last 10 months. Construction is being completed by the same contractor that built Station 53, Environments Unlimited.
Three stations have been recently added to keep response times low as Leland grows. Station 53, located at 187 Old Lanvale Road, opened in June and added another strategic location to Station 52 in Westport. 

Regular updates will be posted on the town's website.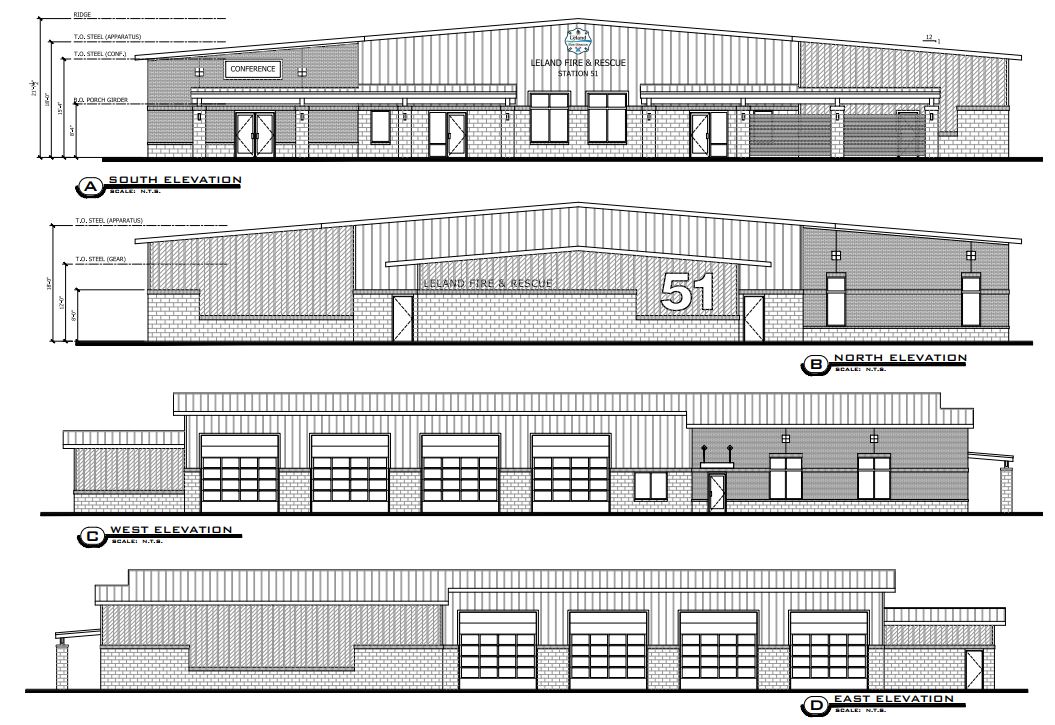 ---
Have comments or tips? Email info@portcitydaily.com
Want to read more from PCD? Subscribe now and then sign up for our newsletter, Wilmington Wire, and get the headlines delivered to your inbox every morning.