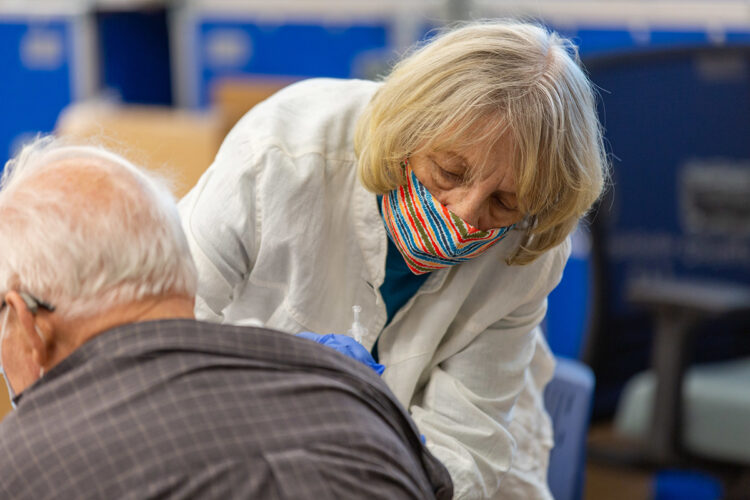 Vaccines are now available for some of the youngest individuals in the nation, after the Centers for Disease Control and Prevention and the Food and Drug Administration signed off on approval to administer the shots to children as young as six months.
The pediatric three-doze Pfizer vaccine and two-dose Moderna will be available at the Pandemic Operations Center (1507 Greenfield St.) in coming days, according to New Hanover County. Families are encouraged to contact their child's pediatrician about availability as well.
"We know that vaccines are the greatest protection against severe illness and hospitalization from COVID-19," Pandemic Operations Manager Jonathan Campbell said in a release.
Campbell also recognized its importance as young children often struggle to keep on proper face coverings and are at greater risk of contracting the virus in group settings — daycare, school and summer camp.
Appointments are encouraged and can be made at takemyshot.nc.gov; walk-ups also are accepted at the county facility.
Vaccines are administered at PanOps on Mondays and Tuesdays, 9 a.m. to 5 p.m., and Thursday, 9 a.m. to 6 p.m., as well as Fridays, 1 p.m. to 5 p.m.
More information can be found by calling 910-798-6800.
---
Have comments or tips? Email info@portcitydaily.com
Want to read more from PCD? Subscribe now and then sign up for our newsletter, Wilmington Wire, and get the headlines delivered to your inbox every morning.