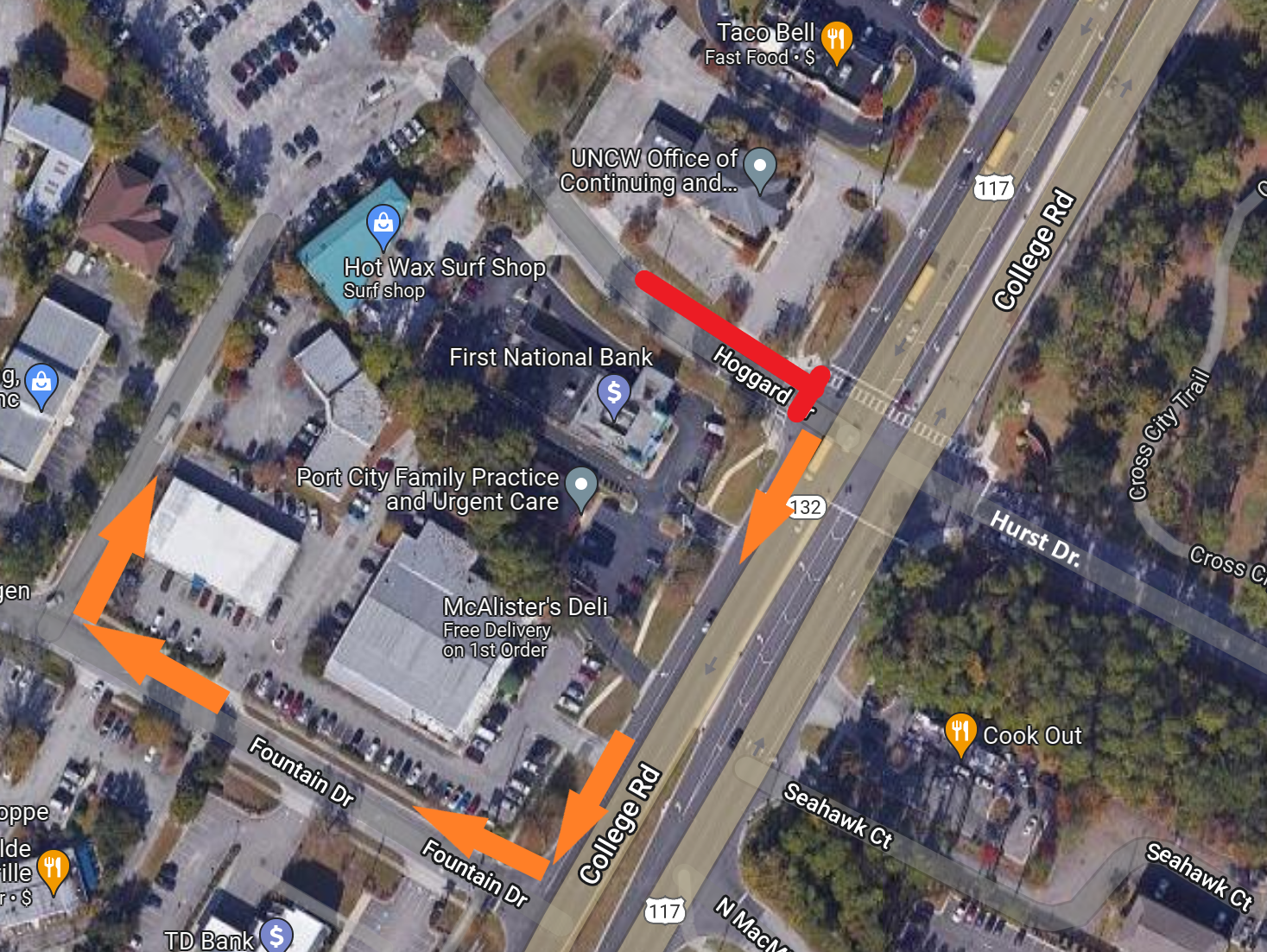 WILMINGTON — Cape Fear Public Utility Authority has announced an intersection of South College Road is closed due to an emergency sewer repair. Crews are working to replace a damaged sewer main and manhole.
Both lanes on Hoggard Drive, from St. James Drive to the intersection with South College, are isolated from traffic. Hoggard runs beside of First National Bank and Hot Wax Surf Shop near the UNCW campus.
"Turning traffic from South College Road and through-traffic from Hurst Drive onto Hoggard Drive will not be allowed," according to a notice. Driveways to area businesses are accessible.
A detour is open from Fountain to St. James drives as well.
The detours will not impact South College Road traffic, according to CFPUA, though drivers are asked to be aware of repair crews and vehicles.
A section of an 8-inch sewer main failed, CFPUA has reported.
"Immediately after locating the damaged section of main, crews began pump-and-haul operations to remove wastewater, preventing a sanitary sewer overflow from occurring," the release said.
The map of the closure can be found above; it's expected to last a week, through June 21.
---
Tips or comments? Email info@localdailymedia.com.
Want to read more from PCD? Subscribe now and then sign up for our morning newsletter, Wilmington Wire, and get the headlines delivered to your inbox every morning.