Decadence is descending upon downtown this weekend.
The Wilmington Wine and Chocolate Festival returns Friday through Sunday, bringing with it a sense-igniting selection of sweet treats and regional wines.
The 12th annual event kicks off at 7 p.m. Friday with a Grand Tasting at Coastline Conference and Event Center, 501 Nutt St. The festival continues from 11 a.m. to 6 p.m. Saturday, Jan. 30, and from noon to 4 p.m. Sunday, Jan. 31.
Friday's party features a variety of hors d'ouevres from Catering Thyme, as well as live music from El Jaye Johnson and the Port City All Stars and plenty of laughter courtesy of comedian Basile. Vintners, chocolatiers, specialty food purveyors and artisans will also offer delectable products for tasting and sales throughout the evening. Attendees will receive a commemorative wine. Tickets are $45 in advance.
The festivities continue Saturday and Sunday with the marketplace–an array of chocolate samples and wine tastings from regional vintners. Vendors will set up shop in the European-style shopping area, and there will be culinary demonstrations for the gourmands in the crowd. There will also be plenty of activities to keep the little ones busy. Desserts, wine and other gourmet products will be available for purchase.
The festival runs from 11 a.m. to 6 p.m. Saturday, with four live acoustic performances throughout the day. Benny Hill, Susan Savia, LaCi and El Jaye Johnson perform live throughout the day.
Darryl Donnell Murrill and Jazzpel kick off the music for Sunday's marketplace, which is open from noon to 4 p.m. Rebekkah Todd and Donn Stanley will also perform. Tickets to the marketplace are $15 in advance ($10 for seniors, military and children ages 6-12).
The annual event–which turns a decade old this weekend–remains a major fundraiser for Volunteer Older Citizens Action League (V.O.C.A.L.), a nonprofit organization dedicated to serving seniors and supporting senior services. The festival enables V.O.C.A.L. to respond to the many challenges facing seniors in the local community.
All proceeds from the Wilmington Wine and Chocolate Festival benefit area seniors. Services provided to seniors by the festival include family caregiver respite, Meals on Wheels, nutrition programs, a foster grandparent program, a retired senior volunteer program and emergency utility payments.
When you've had your fill of bon bons, truffles and a little Pinot, explore what else the Port City has in store this weekend in our arts and entertainment roundup, published each Thursday.
You'll find these items below–and many more happenings–on The Scene, our free community events calendar.
Music
Circle Entertainment presents "The Road to the Hits–A Harry Chapin Tribute" tonight (Thursday) at the Southport Community Building. Steve Chapin, keyboardist and brother of the late Harry Chapin, along with founding member of Harry's band, Big John Wallace, will perform well-known tunes. Doors open at 6 p.m. and the show starts at 7. Tickets are $25. Proceeds from the show will benefit New Hope Clinic, which provides health and dental care to those in need in Brunswick County.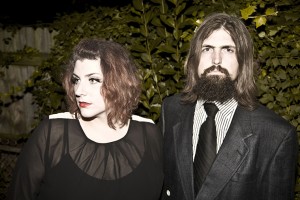 Flytrap Brewing presents a free live show from acoustic singer and instrumentalist Susan Savia at 8 p.m. tonight. 2 Bros. Coastal Cuisine will be onsite serving sandwiches and Poutine from 7 to 10. Stray Local, Brothers Egg and Tim Litchfield join forces at 8 p.m. Friday, with Pepe's Taco Truck serving up Mexican street food from 7 to 11. On Saturday, singer/songwriter Joshua Lewis goes on at 8, and Catch the Food Truck will be on hand from 7 to 9.
Morning Glory Coffee House hosts Jazz and Java each Friday night from 7 to 9 p.m. The ongoing event features rotating lineups of live jazz, fusion, blues and swing artists. Admission is free.
Megan Jean and the Klay Family Band bring their demented, avant-garde blend of Americana, punk and dance music to Bourgie Nights Friday, with opening act The Umphs. Doors open at 8:30 p.m. and the show gets underway at 9:30. Tickets are $7 in advance and $10 the day of the show.
Port City's own Snake Malone plays with his blues combo from 9 to 11 p.m. Friday at Bombers Bev Co. There is no cover charge.
Local singer and guitarist Tony Barnes plays a free show at The Goat and Compass Friday. The music gets underway at 9 p.m. and runs until midnight. At 9 p.m. Saturday, singer/songwriter Heather Rodgers performs. There is no cover charge.
American roots and blues group RC and The Moonpie celebrates the release of its latest CD at The Rusty Nail Saturday. The live music starts at 9 p.m. Admission is $5.
Theater/Comedy
Budding stand-ups can test their chops during Dead Crow Comedy Room's weekly open mic night each Thursday. Sign-ups begin at 7 p.m., with comics taking the stage at 8. There is no cover charge.
TheatreNOW dinner theater presents "The Lambda" Friday and Saturday. The play, written by former local resident Steve Cooper, with music from former Wilmingtonian Brad Moranz, takes place at a gay bar in on the Carolina Beach boardwalk in the 1970s. Doors open at 6 p.m. and the show starts at 7. Tickets are $34 for dinner and a show ($20 for show only).
L.A. comic Nick Youssef brings his stand-up to Dead Crow Comedy Room this weekend. Youssef's first live album, "Stop Not Owning This," debuted in the Top 5 of the iTunes comedy charts and was also featured in an edition of Esquire Magazine. He will perform at 7 and 9:30 p.m. Friday and Saturday. Tickets are $15.
Film
Cape Fear Museum and New Hanover County Library will screen the final film in its "Created Equal" series at 2 p.m. Saturday at the library's downtown branch. "The Loving Story" captures the legal battle a married black woman and Native American man faced in 1958, when interracial unions were illegal. A discussion will follow. Admission is free.
Art
The Brooklyn Arts Center and Jonkheer Jewelry and Art Studio present "Precious Metal: The Region's Best Handcrafted Jewelry Show" from noon to 6 p.m. Sunday at the Brooklyn. The show features handmade wares from local and regional artists. Food trucks will be onsite and Brooklyn Arts Center's coffee shop and cash bar will be open. Admission is $5 at the door–good for all day–and includes a raffle ticket. Kids 12 and under are admitted free.
Hilary Snow is a reporter at Port City Daily. Reach her at hilary.s@portcitydaily.com.