A music icon and a quirky singer/songwriter are coming to Wilmington this weekend.
As part of 98.3 FM The Penguin's monthlong birthday celebration, Grammy-winning piano player, singer and songwriter Bruce Hornsby will play with his band The Noisemakers Friday. His performance will be followed by one Saturday from Donavon Frankenreiter.
Hornsby got his start as pianist for his brother's cover band in Virginia in the mid-1970s. He then made a name for himself as a session musician in L.A., playing for artists such as Sheena Easton.
In 1984, he formed Bruce Hornsby and The Range. The group was signed to RCA Records a year later and went on to make the platinum-selling "The Way It Is." The title track off the album is Hornsby's biggest hit to date.
His long and varied music career includes stints with The Grateful Dead, collaborations with Don Henley, Bonnie Raitt, Bob Dylan and Stevie Nicks, among others, and a number of solo albums.
These days, he has joined up with The Noisemakers, and the group has a reputation for bringing spontaneity to live shows, with no planned set lists and a liking for taking audience requests.
The band will take the Greenfield Lake Amphitheater at 6:30 p.m. Friday (gates open at 6). Tickets are $35-$40.
Then, head back to the amphitheater at 7 p.m. Saturday (gates open at 6) to hear the honey-thick vocals of Hawaii-based Frankenreiter.
The quick-witted, mustachioed friend of Jack Johnson exploded on the scene in 2002 with his self-titled first solo album. The prolific performer maintains a back-porch intimacy with crowds large and small.
Tickets to see Franketreiter in concert are $22-$25.
Those are just two of a host of live shows–not to mention theater productions, stand-up comedy and a film screening–happening around town this weekend.
You'll find a list of what to do below in our weekly arts and entertainment roundup. We've got these items–and many more–in more detail on The Scene, where it's always free to post and peruse the latest happenings.
Music
Huka Entertainment presents an acoustic performance from Staind founding member and Grammy Award-nominated singer, songwriter and guitarist Aaron Lewis tonight (Thursday) at Greenfield Lake Amphitheater. Gates open at 5 p.m. and the concert gets underway at 5:30. Tickets are $35.
Musician Jared Michael Cline performs at 6:30 p.m. tonight as part of the Goat and Compass' Live After 5 series. Admission is free. Local singer/songwriter Tyler McKaig plays for free at the Goat and Compass at 10 p.m. Friday.
Flytrap Brewing presents a free live show from Coleman Daley at 8 p.m. tonight. Funky Fresh Food Truck will serve up gourmet local street food from 7 to 10. On Friday, singer/songwriter Michael Eakins plays at 8 p.m. and Pepe's Taco Truck will be onsite from 7 to 10. The Vanessa Lynch Duo performs at 8 p.m. Saturday, with Catch the Food Truck serving up tacos and sliders from 7 to 9.
Local indie rock favorite Onward, Soldiers plays tonight at Ocean Grill Tiki Bar in Carolina Beach. The show starts at 7 p.m., and there is no cover charge.
Detour Deli and Cafe hosts Savage Fest–a daylong live music event–from 1 to 9 p.m. Saturday. The line-up includes: subterrene, The Kavalactones, Usually Yandere, Photoclub, Zodiac Panthers, Exploding Math Lab, Closed Caption and Antique Youth. Admission is free.
Theater/Comedy
Thalian Association Community Theatre's production of the drama, "The Real Thing," continues at 7:30 p.m. tonight through Saturday at Red Barn Studio Theater. A matinee performance is set for 3 p.m. Sunday. Tickets are $25.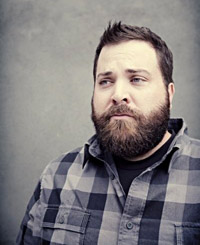 Opera House Theatre Company presents the acclaimed musical, "Chicago," at 8 p.m. tonight through Saturday and at 3 p.m. Sunday at Thalian Hall. The score features songs that are now theatre classics, including "All That Jazz," "Cell Block Tango," "We Both Reached for the Gun," "Mister Cellophane" and "Nowadays." Tickets are $31.
"Last Comic Standing" alum Dave Stone brings his stand-up to Dead Crow Comedy Room this weekend. Shows are set for 7 and 9:30 p.m. Friday and Saturday. Dinner is available. Tickets are $13.
Film
Detour Deli and Cafe's free Film Noir Thursdays series continues at 8 p.m. tonight. Tonight's screening is the 1944 classic "Double Indemnity."
Hilary Snow is a reporter at Port City Daily. Reach her at (910) 772-6341 or hilary.s@portcitydaily.com.